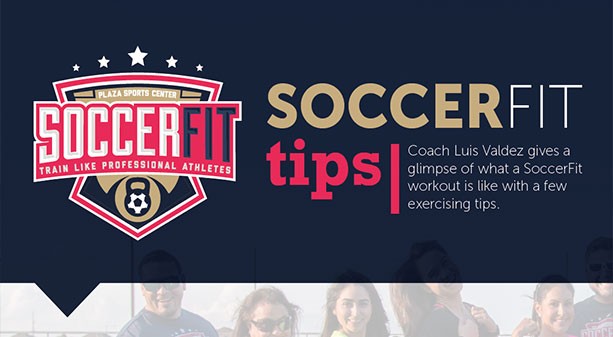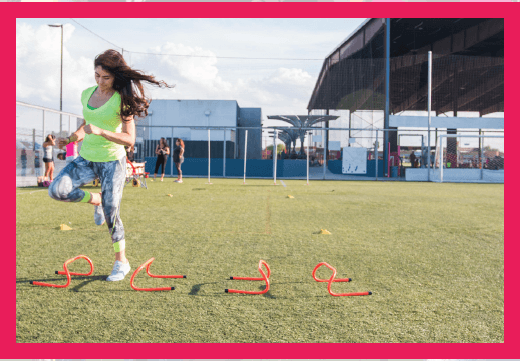 Exercise 1
HIGH KNEES
Set up the hurdles 2 feet apart in a line, face the hurdles, stand straight with the feet hip width apart, Jump from one foot to the other at the same time lifting your knees as high as possible, going back and forth in a lateral movement in between each hurdle. Your armas should be following the motion. Touch the ground with the balls of your feet.
TIME
30 sec to 1 min
FOCUS
It is a cardiovascular workout that workouts out your legs.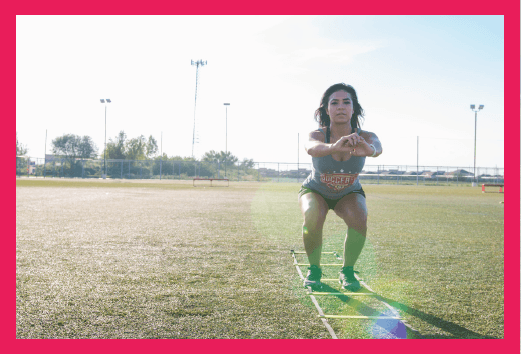 Exercise 2
IN AND OUT SQUAT ON A LADDER
Start at the front of the latter, hop to the first square, and squat out moving forward. Jump forward in and jump out in a squat position.
FOCUS
glutes, hamstrings and quads
TIME
30 sec to 1 min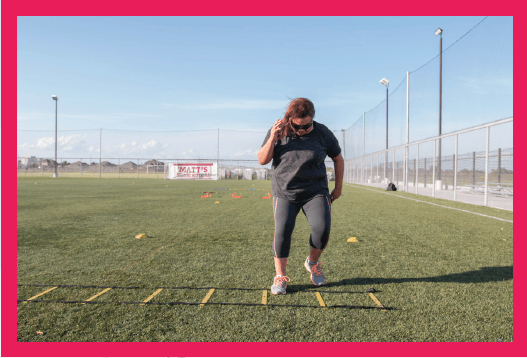 Exercise 3
IN AND OUT QUICK FEET
Two steps in and you go backwards to steps back in a lateral motion while you move your arms up and d own.
FOCUS
cardiovascular, speed, and conditioning
TIME
30 sec to 1 min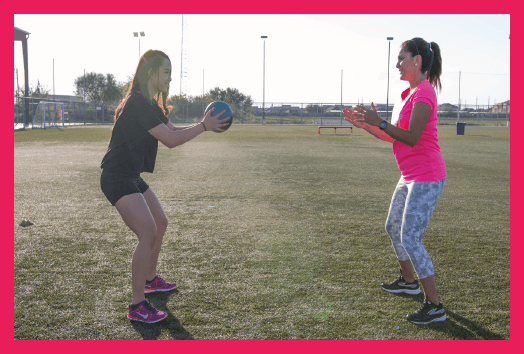 Exercise 4
A SIDE SQUAT WALK
You use the medicine ball, you walk and throw the ball in a squating position, distance 2-3 yards between you and partner, distance to walk to 15 yards. You can do it 2 to 3 times. Quads, hamdstirngs and glutes
SETS
2-3 times
FOCUS
quads, hamstrings, and glutes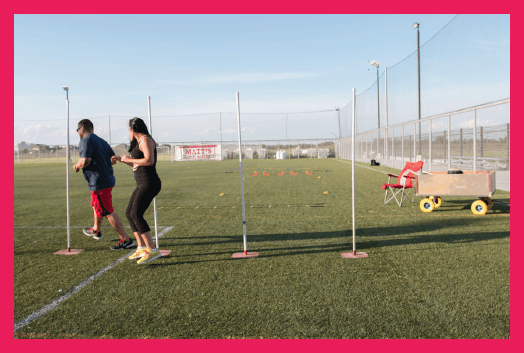 Exercise 5
CONES
You can use cones for this, set up 6 cones, 3 feet apart. Do a side shuffle in between each cone, works hip flectors, and it is a cardiovascular workout
FOCUS
hip flexors,
cardiovascular
GET TWO FREE TRIAL CLASSES WHEN YOU SIGN UP TODAY!
CALL US AT (956) 827-8385.