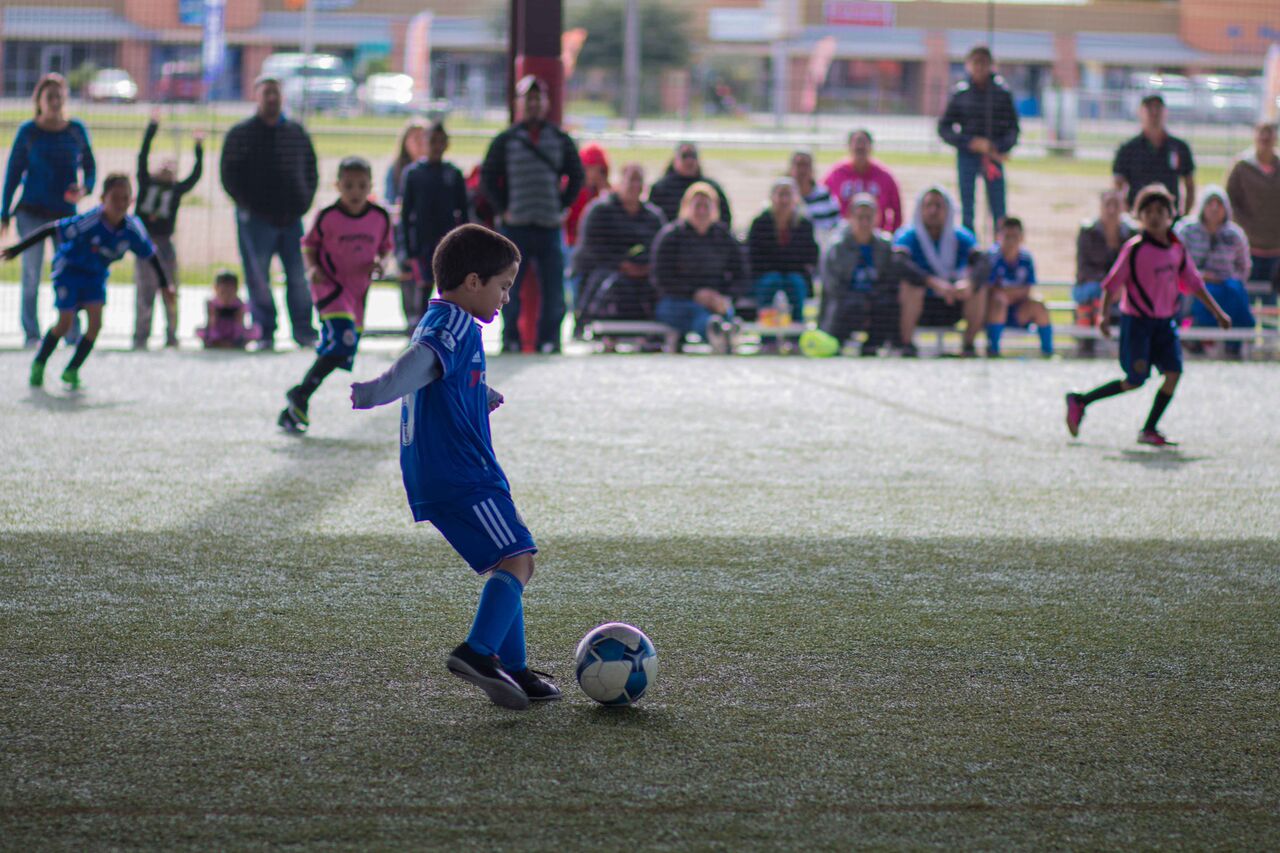 Only in the United States does the word "football" refer to a sport other than soccer. The world's most popular sport does not seem to be as prominent in our country. But all of that is changing. In the recent years, the interest for this sport has been growing rapidly. Teams are growing, stadiums are filling up, more children are playing and the general public is watching the matches.
Soccer came to the United States hundreds of years ago when immigrants from England, Scotland and Germany began playing this sport in settlements. The first soccer club was established in 1862 at the Oneida Club in Boston. In it's early beginnings, the sport had no clear rules or organization. All of that changed with the establishment of the United States Soccer Association in 1913, which became one of the first governing bodies to become affiliated with FIFA.
United States soccer has been very influential in determining the development of this sport in the world. According to the U.S. soccer website, the United States "grown into one of the sport's organizational leaders, integrating player participation and player development into arguably the world's most successful top-to-bottom National Team program. As part of the evidence, U.S. Soccer's National Team programs qualified for 19 consecutive FIFA outdoor world championships before the Under-23 national team missed out on the Olympics in 2004."
One of the most influential developments for soccer in our country was the opening of U.S. Soccer's National Training Center in 2003. This $130 million dollar facility was built to nurture and train top talent for our country and serves as the stadium for LA Galaxy and Chivas USA.
In the past few years, the fact that soccer is rising in popularity in the United States has been obvious. Although the sport had already been popular among children, it is quickly taking preference over other sports. According to a 2007 FIFA Survey, soccer was (and continues to be) the second most popular youth sport in the United States – even more popular than baseball and football. These children are growing up and becoming avid soccer fans themselves. As these children grew up, they continued to be avid fans of the sport – increasing the number of people that watch or attend soccer matches in our country.
Television networks have been experiencing record breaking records in the past years when it comes to soccer. According to CBS, the 2015 Women's Cup Final attracted 23.8 viewers, trumping the Stanley Cup Final and even the NBA Finals. Networks have started to pick up on the growing popularity of this sport and have been increasing their broadcasting of soccer matches. Just in the past five years, the number of TV networks broadcasting soccer games has grown from 5 to 13.
The growth of Major League Soccer (MLS) has also greatly contributed to the rising interest for this sport. Fans no longer have to turn to European teams for high-quality soccer games, but can now enjoy watching their homegrown talent. Game attendance at MLS soccer games has increased over 40% in the past ten years and teams are attracting top name talent from all over the world. As more and more families spend time together watching these games, the interest for playing also grows. To keep this momentum growing and to generate talent that can compete in the world stage, we need more high quality soccer facilities where our youth can train to excel in the sport. At Plaza Sport Center, we take pride in becoming part of soccer's growth in the United States and our main goal is to develop well-rounded players that not only have a future in this great sport, but also in life.
Sources:
http://www.nbcnews.com/business/business-news/soccer-ready-take-united-states-n176386
https://www.umbel.com/blog/sports/10-data-points-prove-soccer-has-made-it-in-america/
Statistics (for infographic)
*Growth of soccer in Youth: In 1974, 103,432 children registered to play soccer. In 1990, 1.6 million. In 2014, 3 million.
*More than 56% of Americans who identify themselves as Hispanic, Latino or African-American said they follow soccer even during the non-World Cup years. (Source: YouGov Research). What's more, 25.5% of these people consider professional soccer as their favorite spectator sport.
*In 2005, MLS went from 10-19 teams. In 2016, 20 teams. Plans to have 24 teams by 2020.