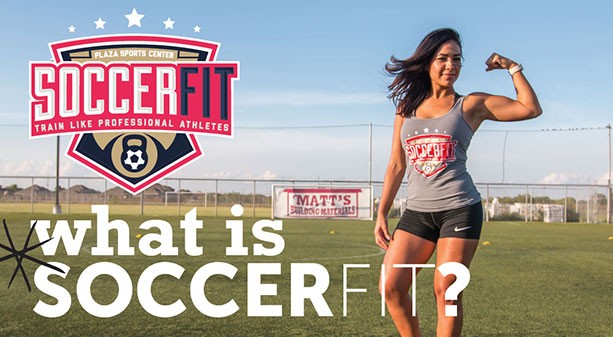 1. What is Soccerfit?
Soccerfit is a fitness program that promotes the physical training regimes of professional soccer players. Some of the most effective and benefit-generating workouts are performed by soccer professionals. Formulated after these standards, our workouts promote:
•Strength and agility
•High intensity interval training
•Speed and power
•Aerobic resistance
•Body weight exercises
Some of the leanest and strongest bodies belong to those of soccer players. People of all ages and fitness levels can now incorporate some of these principles into their workout regime to ensure a leaner, stronger body.
2. How is it different from other fitness programs?
Differences in our classes:
• Different classes every day
• Fun and dynamic trainings
• Classes performed outdoors
• Short but effective workouts
• Monday-Friday classes only
• Specifically designed for women
3. Do you need to play soccer? Will you learn to play soccer?
Although our name can lead some to believe we train soccer, our classes are physical training regimes modeled after soccer practices. Our goal is not to teach you to play soccer, but to start getting the speed, agility and coordination soccer training generates. You will see a variety of exercises using cones, ladders, rings, the soccer ball, and a lot of sprints and body weight exercises. This program is also encouraged for those who are already playing soccer and want to improve their resistance.
4. Who is the target market?
Our Soccerfit program is specifically designed for women of all ages and fitness levels. We believe women benefit tremendously from this type of exercise. We foster a comfortable, all women environment for ladies by designing this program after their needs. Just ask yourself these questions:
• Do you want to lose body fat?
• Do you want to increase body muscle?
• Do you want to look leaner and fitter?
• Do you want to improve your speed and agility?
• Do you want to have fun while you workout?
If you answered yes to these questions, this program is just for you!
5. What are the prices and packages?
We offer two different options for our program:
• 3 days per week = $60 per month
• 5 days per week = $80 per month
• No registration fee
• 6 or 12 month contracts
• 2 free trial classes
SCHEDULES
Monday through Friday classes 6, 7, and 8 am and 6 and 7 pm.
Request additional schedules by calling our office at (956) 827-8385.