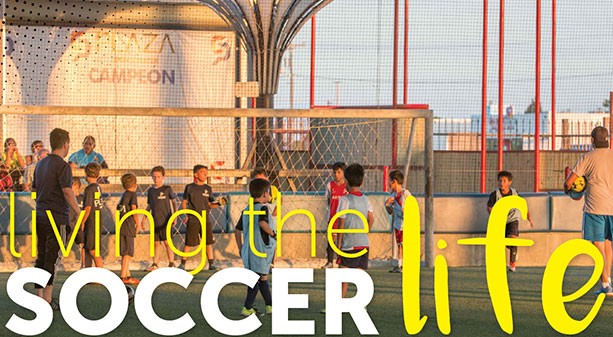 Roy Maurice Keane, former captain of Manchester United, is famously quoted as saying he doesn't believe skill in soccer is the result of coaches. "It is a result of a love affair between the child and the ball," he continued. At Plaza Sports Center, we aim to foster that love. While the major part of their skills depends on the child's own motivation and goals, our coaches can lead them towards optimizing their potential at the Toros Soccer Academy.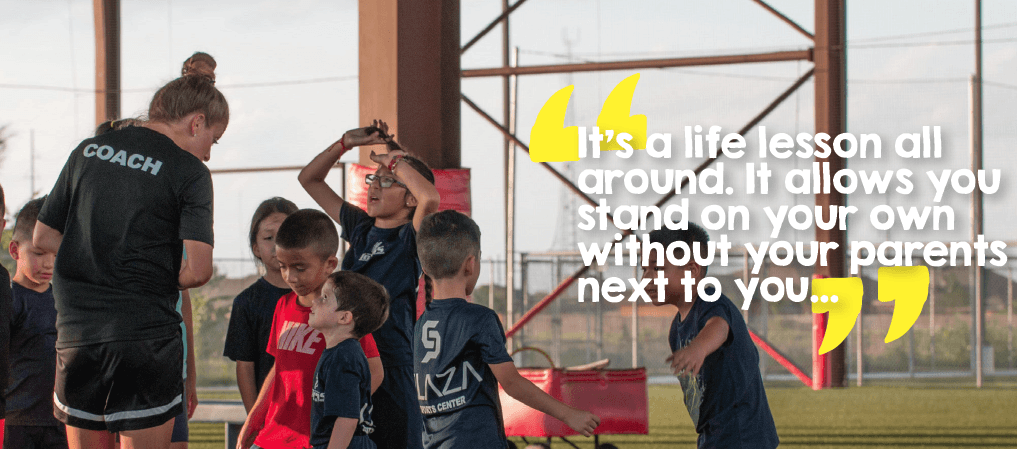 Coach Lindsey Vera says the team-based sport helps children become confident in their dealings with other people and come out of their shells. "It's a life lesson all around. It allows you stand on your own without your parents next to you," she says, "and you have to all work together towards the same goal even if you don't know your teammates, so that's helpful in learning how to deal with people."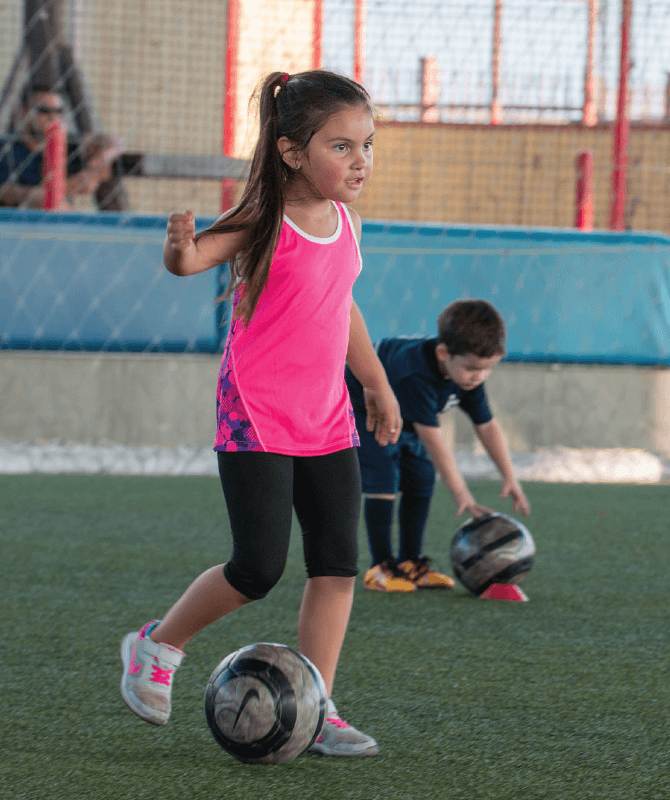 Complete Player Development
The Toros Soccer Academy is the perfect place for young athletes to learn the skills and gain conditioning to go as far as they want to with the sport. With a focus on complete player development, students will learn how to control the ball on the field and develop skills that will help them succeed later in life. "Players start to develop physically and mentally to be able to face any situation that requires a physical effort," says Head Coach Salvador Chava. He explains that soccer is a union of minds and attitudes coming together to work towards the same goal. "You depend on up to 11 other players, and they depend on you," he says. "You become accountable to each other."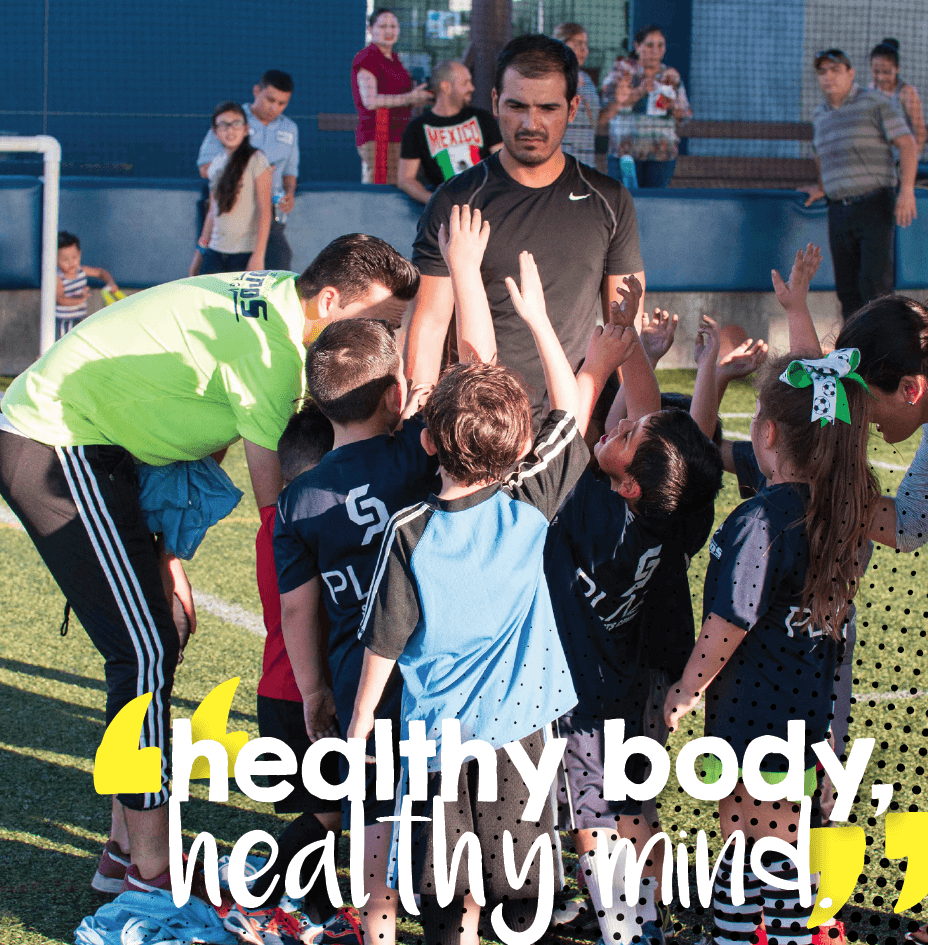 Health & Competition
Coach Chava believes in the mantra of "healthy body, healthy mind." He invites all individuals to consider playing, but says it's especially important for children to practice sports from a young age to build the habit of exercising. "It's very important for us to invite them to practice sports," he says. "We love soccer so we invite anyone!"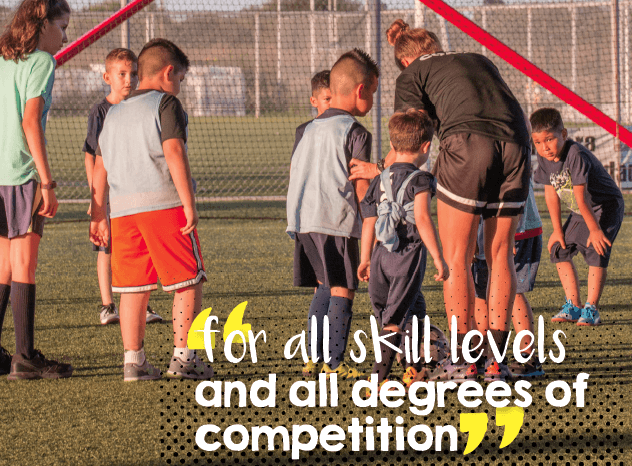 The Toros Soccer Academy is for players of all skill levels and degrees of competition. Because we see a blend of those who want to one day reach the professional level and those who want to play for fun, our coaches will determine what level your child is playing at and place them in the appropriate class. This ensures they are training in the class that will give them the best results.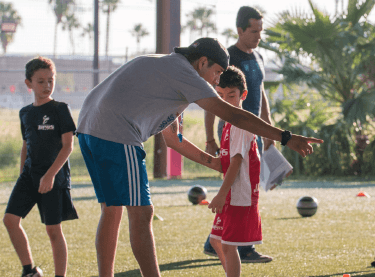 Parents, you have a role to play, too!
The best gift adults can give a child is respect, and recognizing and supporting their interests goes a long way towards building a child's self-esteem and relationship with their parents. If you see your child practicing with the soccer ball at home, after school, any chance they get – you know they are serious about this sport and might even intend to make it a career.
With the family team cheering on the young player, they will feel motivated to do their best. Sign them up for Toros Soccer Academy and watch them develop into a young person with goals, skills, and personal pride!