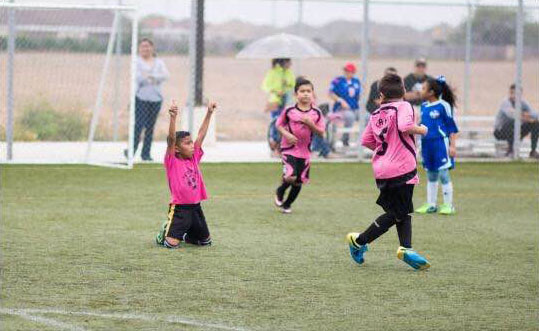 Most parents can agree that the summer is probably the most stressful time of the year for them. Having the children at home all day involves having to find ways to keep them busy, cooking extra meals, keeping the refrigerator well-stocked for their constant snacking and not having any time to run errands or get work done. For children, summer is also a big adjustment from the normal busy schedule they keep during the school year. At the beginning they might be thrilled to be able to sleep in and not go to school, but as the days go by, they find that they become bored with the inactivity of their summer life.
Day summer camps have become very popular in the recent years because they provide opportunities for children to stay active while having fun during the summer. They also allow parents to continue with their regular busy schedules without having to worry that their kids are not being properly supervised. Here are some reasons why summer camp is one of the best investments you can make for your children this summer.
YOUR CHILDREN LEARN TO MAKE NEW FRIENDS
Making friends outside of school is an excellent way for your child to learn new social skills. In school, they've probably known their friends for some time and have not had the opportunity to develop relationships with new people. In summer camp, they will be exposed to a different group of children and adults they've never interacted before. Learning to create friendships with strangers is a life skill that will continue to be useful for them later on in life. "Summer camps, we discovered, are perfect places to help children optimize their psychosocial education," says psychologist Michael Ungar, Ph.D, in his Psychology Today article.
HELPS KEEP YOUR CHILD'S MIND ACTIVE
Did you know that children actually experience learning loss during the summer? According to a study published by he National Summer Learning Association, children lose about 2 months of grade level equivalency in mathematical computational skills over the summer months. Summer camps offer plenty of learning activities that will prevent this from happening and will improve your child's performance in the upcoming school year.
MAINTAIN A HEALTHY BODY
The inactivity children experience during the summer months combined with unhealthy eating can lead to unhealthy weight gain. According to the CDC, a pattern of accelerated weight gain has been found in children during the summer months. Sending your children to summer camp is a way to make sure that they get the exercise that they need and that they continue eating healthy meals and snacks.
10 Reasons Why to Choose Plaza Sports Center Summer Camp
If you're convinced that summer camp is a great investment for the well-being of your children, we have good news for you! Our summer camps are not only affordable, but offer a wide range of activities for any age and interest. Our camps run every Monday through Friday from 8 am to 5 pm. Here are 10 reasons why your children can't miss out on them this summer:
1. Awesome camp facilities
Your kids will love spending the day in our state-of-the-art center that features four soccer fields that will give them plenty of room to run around and have fun.
2. We live and breathe soccer
If you're kids are interested in playing soccer in the future or already doing so, our summer camps offer them the opportunity to practice in real fields, with great soccer coaches.
3. You pay by week
We know that your summers are busy and might even have vacations planned. That's why we only charge you for the weeks that your child attends – making our camp very affordable.
4. Lot's of other sports
Although we love soccer, we want kids to learn to play other sports too. Our camp participants practice non-contact boxing, Kids Crossfit, flag football, and more!
5. Arts and Crafts
It's important that your children practice their fine motor skills during the summer. We have plenty of arts and crafts activities that will help your children develop their manual dexterity.
6. Top Notch Staff
We take pride in having professional, well-trained staff that becomes like family. Our camp counselors have extensive training in different sports and in working with children.
7. Delicious and Healthy Snacks
It's important that your child continues eating well-balanced and healthy meals during the summer. Our camp fees include a healthy lunch and snacks.
8. Lot's of Fun
We also have plenty of opportunities for your child to just relax and have fun with their new friends. Our camp include daily activities like movie time and games.
9. Practical Schedule for Working Parents
If you struggle to find where to leave the kids during the summer while you go to work, our camp is the perfect solution. Our 8am -5pm schedule means your children are well cared for and having fun while you work.
10. The Plaza Community
Plaza Sports Center is a community of families that love to have fun together while staying active. Our summer camps allow you to be part of our community of families and are a great opportunity to meet new parents and kids.