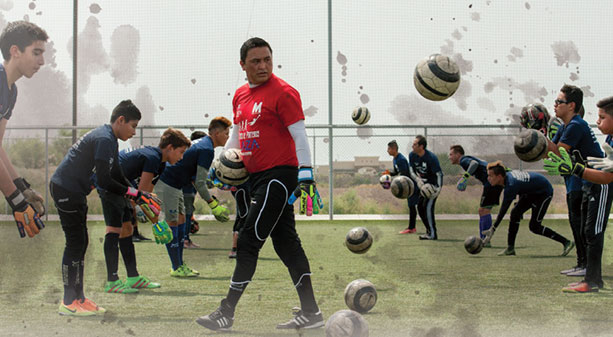 Plaza Sports Center hosted a special goalie training clinic on August 20 and 21, 2016 which was open to any player who has an interest in improving their net defending abilities
It was an extra special clinic as Plaza invited coach Guillermo Velazquez, the goalkeeper coach for Club Santos Laguna S.A. de C.V., to spend time with players looking for an extra defensive edge. Plaza's first clinic in the RGV that focused on exercises and routines specific to goalies was a huge success with over 30 players working with lateral movements, falls, and blocks – typical skills that are practiced by goal keepers. "They did exercises designed specifically for goalies that require more capacity and better reflexes," says Plaza's coach Guillermo Chavez.
Beginners and more advanced students alike improved their skills working with coach Velazquez – one of the great goalie coaches in Mexico! He has trained great goalkeepers like Oswaldo Sanchez, Alonso "Popeye" Jimenez and Oscar "El Conejo" Perez. It was an honor to have him at Plaza all weekend. Coach Velazques said he was surprised at the level of skill of the students training at Plaza, and encouraged them to keep practicing with this level of intensity. The goalie clinic was satisfying for players and coaches alike; Coach Chavez said that he also learned a lot from Velazques. "We are excited that it went so well and we're looking forward to future training days!"
Coach Velasquez had developed a unique program for the clinic based on the skill level of the students who enrolled and demonstrated their skills a week before. "We wanted to see if they can already recover well from a fall, for example," says Coach Chavez. "We try to separate the players by ability and not just age because we have several players who are young but quite skilled." He adds that being a beginner isn't a bad thing and being in that category should not cause worry. "It just means we know we have to focus on certain things, and that helps us get better faster."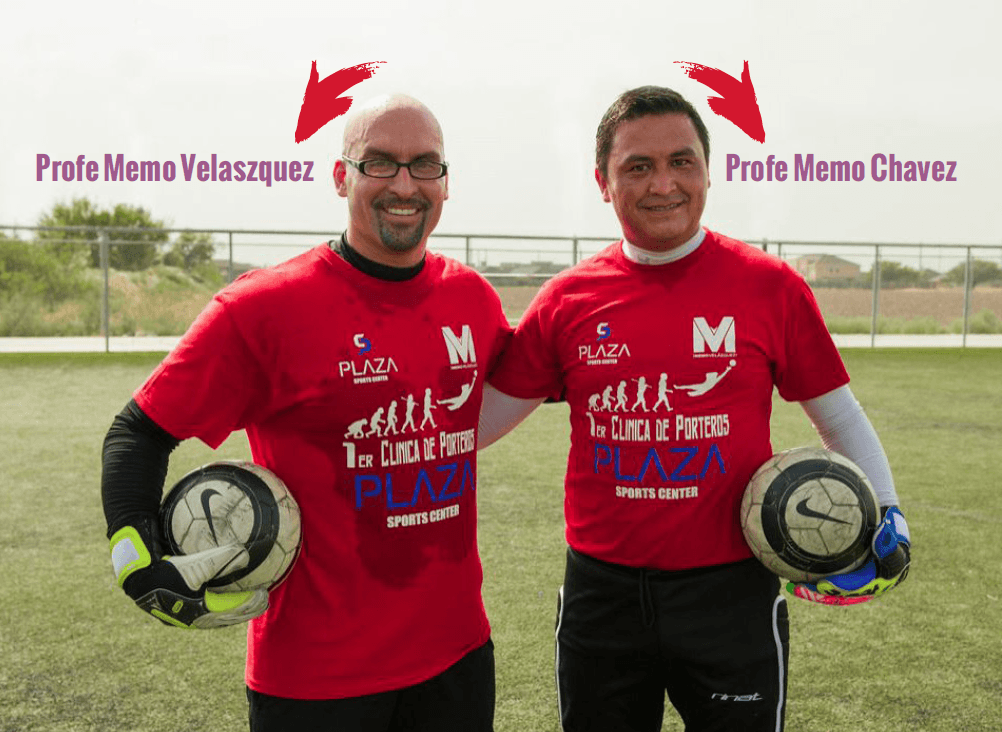 Plaza Sports Center is proud to host the focused clinics to further help players develop their skills. Plans are coming together for a December goalie camp, which is more intensive than a clinic. Clinics, camps, and goalie classes at Plaza are open to all players; they don't need to be a Toros member. "You can belong to any team -or none- to take those classes and come to the clinics and camps," says Coach Chavez. "Interested players should sign up as soon as they can so we can make it the best camp possible."
Tomorrow's great goalies are training at Plaza today! Sign up and start protecting the net!
For more information about the upcoming goalie camp call 956-258-4864, and to learn about goalie classes at Plaza Sports Center, call (956) 783-7670.