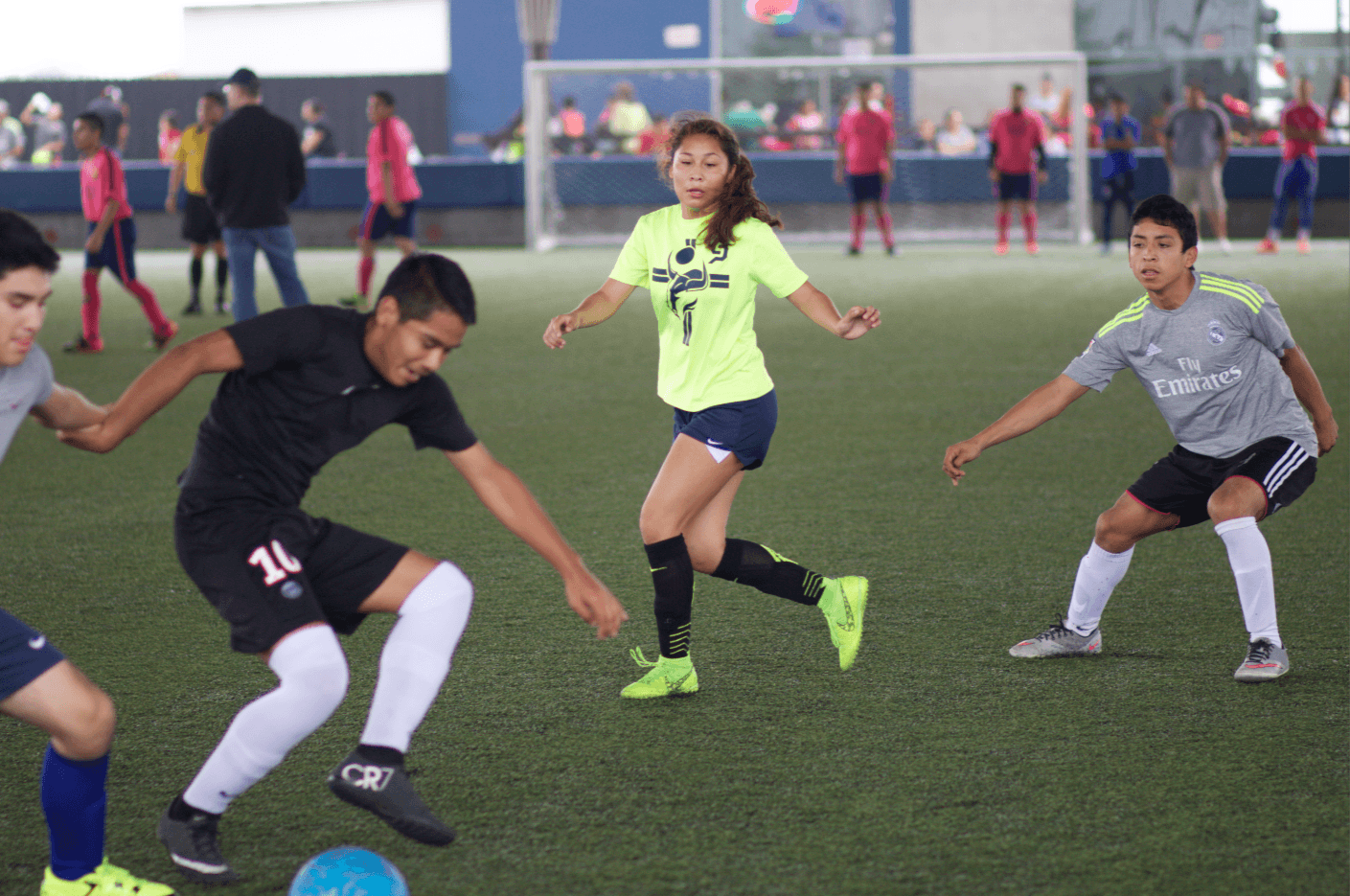 GOOD FOR YOUR BODY, GOOD FOR YOUR MIND.
THERE ARE PRETTY GOOD REASONS WHY SOCCER IS THE WORLD'S BIGGEST SPORT. ACCORDING TO FIFA, OVER 265 MILLION PEOPLE ALLOVER THE WORLD REAP THE BENEFITS OF THIS SPORT. NOT ONLY IS IT FUN,FAST-PACED, AND FULL OF PASSION; IT'S ALSO GOOD FOR YOUR MIND,BODY, AND SOCIAL LIFE!
HELPS YOU KEEP A HEALTHY WEIGHT
A typical 90-minute soccer game can be a real calorie torcher. It's a high intensity aerobic activity due to the sprinting, dodging, and kicking that goes on.
Most players run an average of 4 to 7 miles in just one match! This helps players maintain a healthy weight, decreasing their risk for heart disease, diabetes, some cancers, and any other illnesses. Even better, a healthy weight will keep you looking good. And feeling and looking good results in improved self-esteem, confidence, mood, and outlook.
NORMALIZES BLOOD PRESSURE
Although all forms of exercise are good at keeping you heart healthy, soccer has been proven to be especially helpful when it comes to hypertension. Research conducted by the Universities of Exeter and Copenhagen and Gentofte University Hospital in Denmark found that playing soccer is the best way for people with high blood pressure to normalize their blood pressure and reduce their risk of stroke.
GOOD FOR CHILDRENS' DEVELOPMENT
As children are developing, children need to participate in activities that will help them develop skills they will need throughout their life. In early childhood, gross motor skills – the movements that involve the large muscles of the body – are especially important. Soccer is a great way toddlers can practice these skills by running and kicking the ball. It's also a very good way for children to improve their eye-hand coordination, agility, and endurance.
SOCCER IS A LIFETIME SPORT
The US Youth Soccer Association calls soccer a "lifetime sport." And that's a pretty good way to put it. If you learn to play as a child, you can continue enjoying the sport throughout your life. Many people spend all of their life reaping its benefits, moving going from youth to adult and finally to senior leagues.
GREAT FOR YOUR SOCIAL LIFE
Everybody needs friends and soccer is a great way to find them. Playing in a team offers the opportunity to get to know people and make new friends. Soccer practice and matches become a great way to blow off steam, de-stress, and get support from your teammates. For children, it's also a great way for
them to learn how to be part of a team, respect others, and good sportsmanship.